Members can now schedule the Simulator online. The Simulator has been added below the Personal Gliders and can be scheduled by clicking the (available) link in that time slot.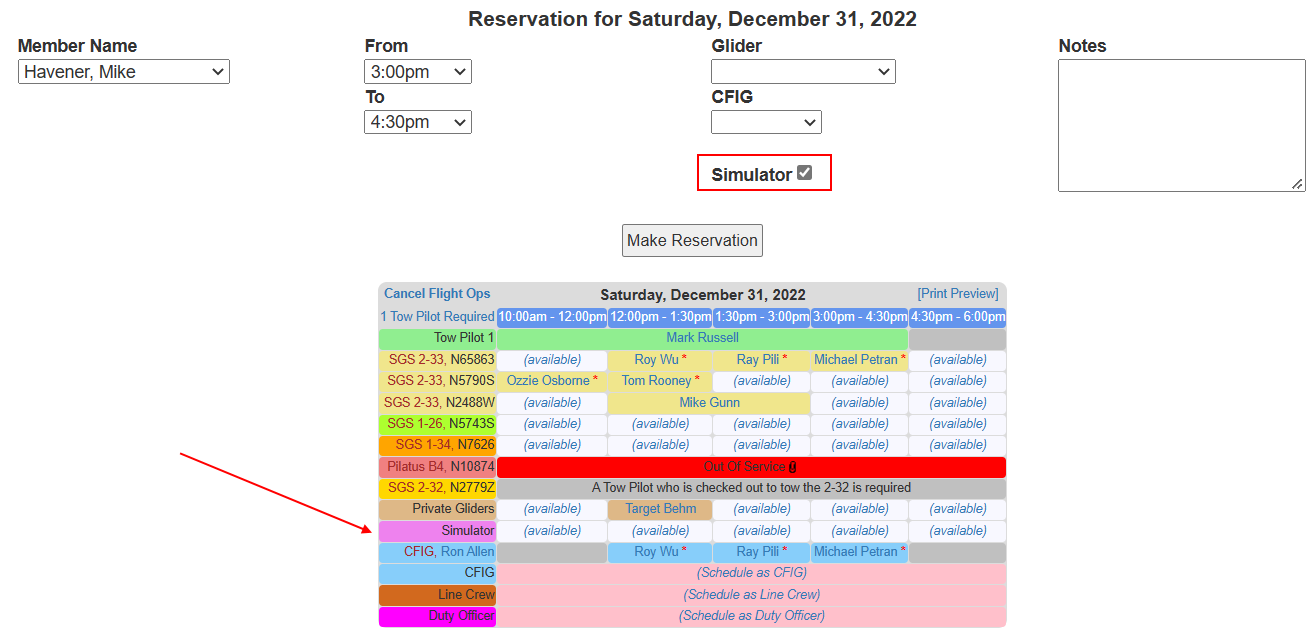 To try to prevent damage to the Simulator, users must have a Simulator Checkout performed by an LESC CFIG before they can schedule it. You must include the CFIG in the reservation the first time you schedule the Simulator.
CFIGs –
A Simulator Checkout entry has been added to the Flight Status section (I know it's not really flight status, but it was the best fit) of the Membership Profile and must be updated when a student is OK to operate the Simulator on their own.